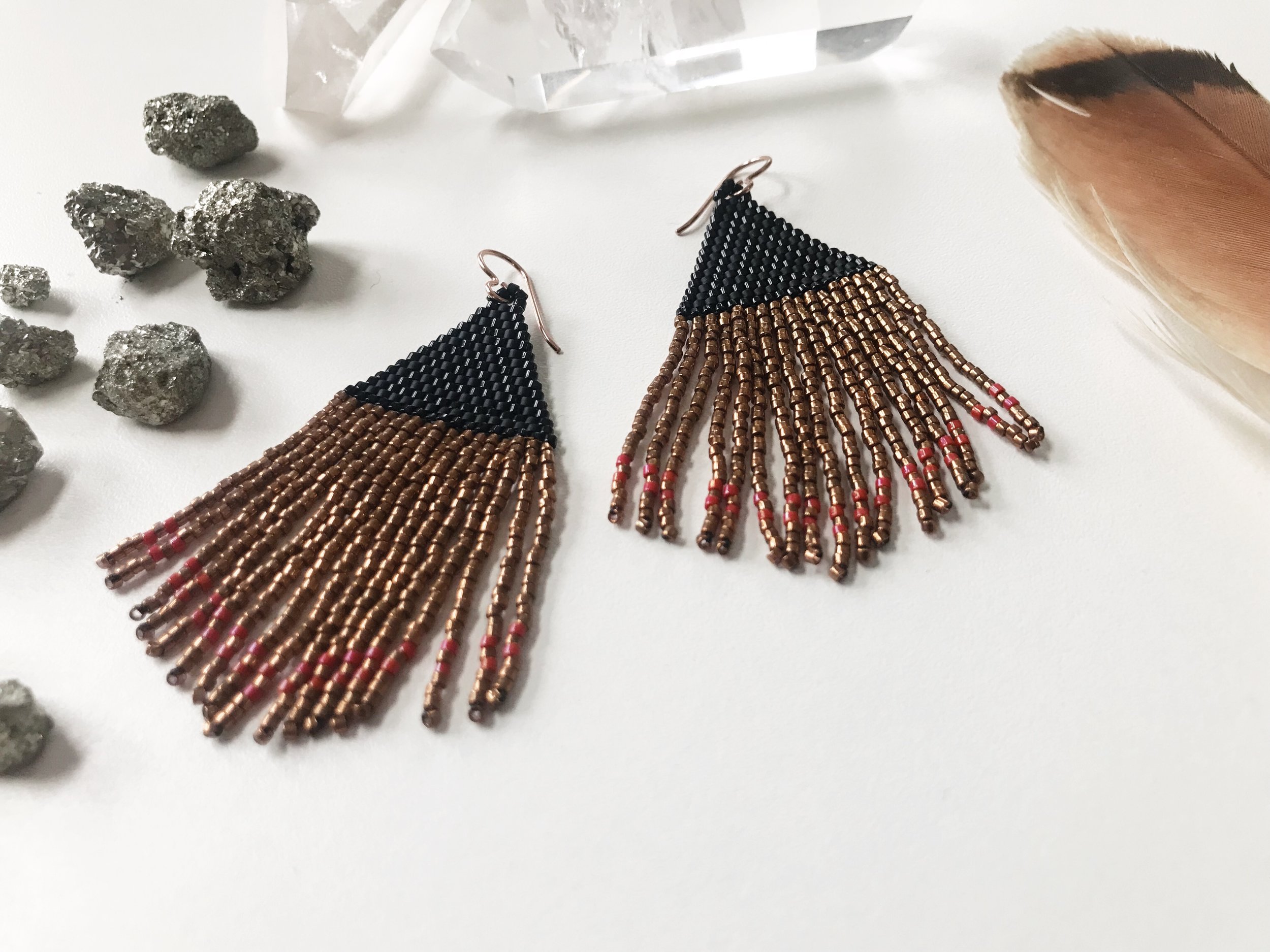 Zemyna
Zemyna is the goddess of the earth; the mother goddess.
She personifies the fertile earth and nourishes all life on earth; human, plant, animal and mineral.
She reminds us that we are all born from the earth and, when all is said and done, it is to the earth that we return.
***
These earrings are straight up majesty.
They invoke such a sense of richness while holding the space for us to remember our layers and deep roots.
***
Details:
hand woven {no loom work} with hundreds and hundreds of tiny cylindrical beads in matte black, glossy black, burnished bronze and brilliant red

shepherd's hook earring wire is rose gold fill

measure approximately 1.25 inches at their widest and 2.75 inches from top to tip of the longest dangle
sold out