Hawthorn Flower Essence - 30mL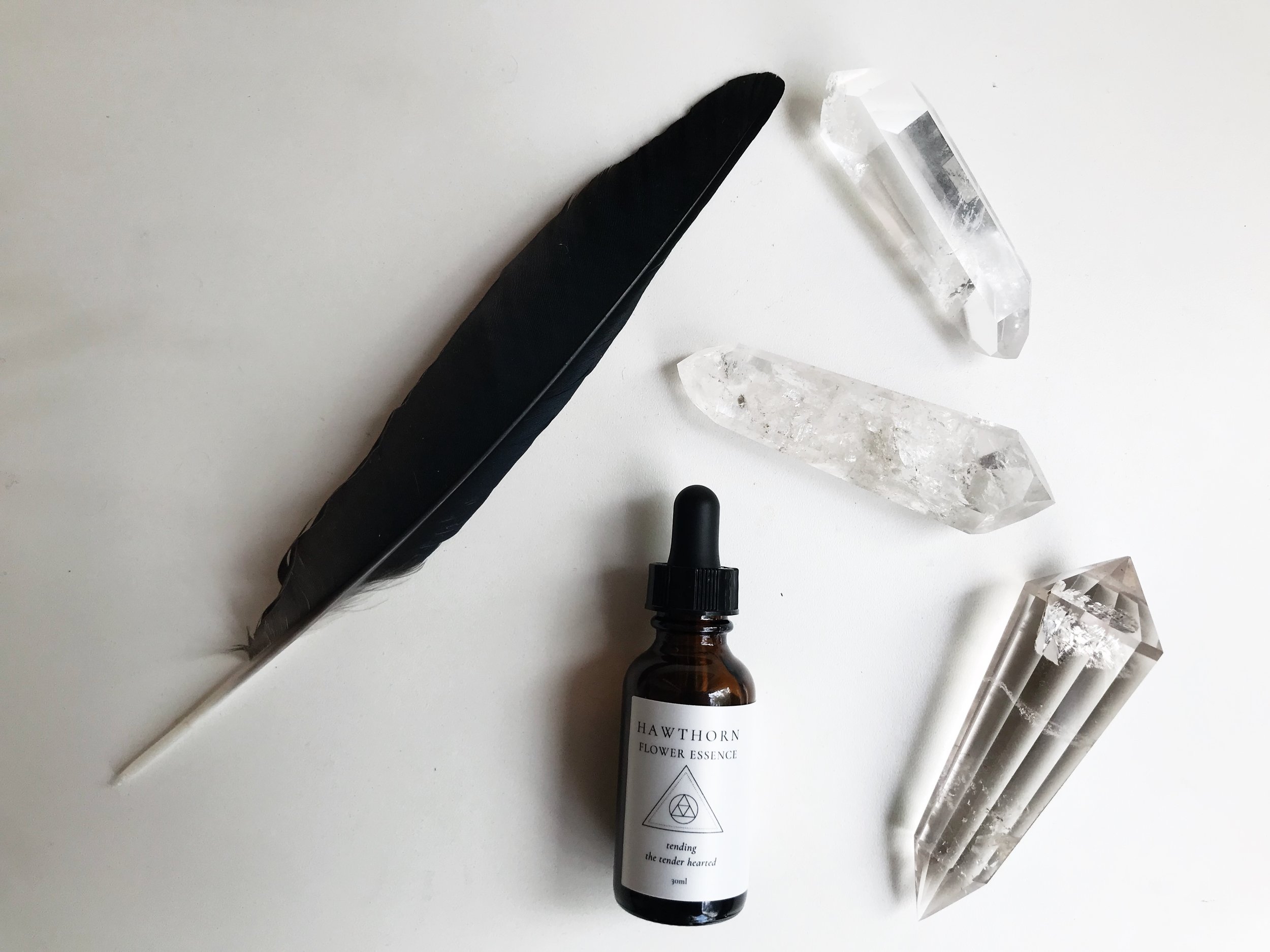 Hawthorn Flower Essence - 30mL
Tending the Tender Hearted
Hawthorn is a profound ally for those given to heart pulls. It will both protect and bolster your heart as you navigate the heartache of grief, loss, rage and ancestral trauma while also amplifying and steadying your dance with joy, grace, love, healing and expansion.
This is a vibrational infusion of wild Hawthorn blooms mindfully and gratefully received from eleven trees in three different locations; next to a waterfall, along the river and overlooking the mountains. Those blooms were then given a full 24 hour infusion in wild spring water under the waning moon, rolling storm clouds and fresh cleansing rain.
***
Directions For Use: Take 4 drops, up to 4 times a day, directly under the tongue or in water. A nourishing alternative to ingestion is to massage a drop into specific chakras, pulse points or wherever you are intuitively guided.
Best used mindfully, with an intention and/or in ritual, for at least an entire moon cycle.
***
Ingredients: Brandy, Mountain Spring Water* and Hawthorn Blooms *
*wild harvested