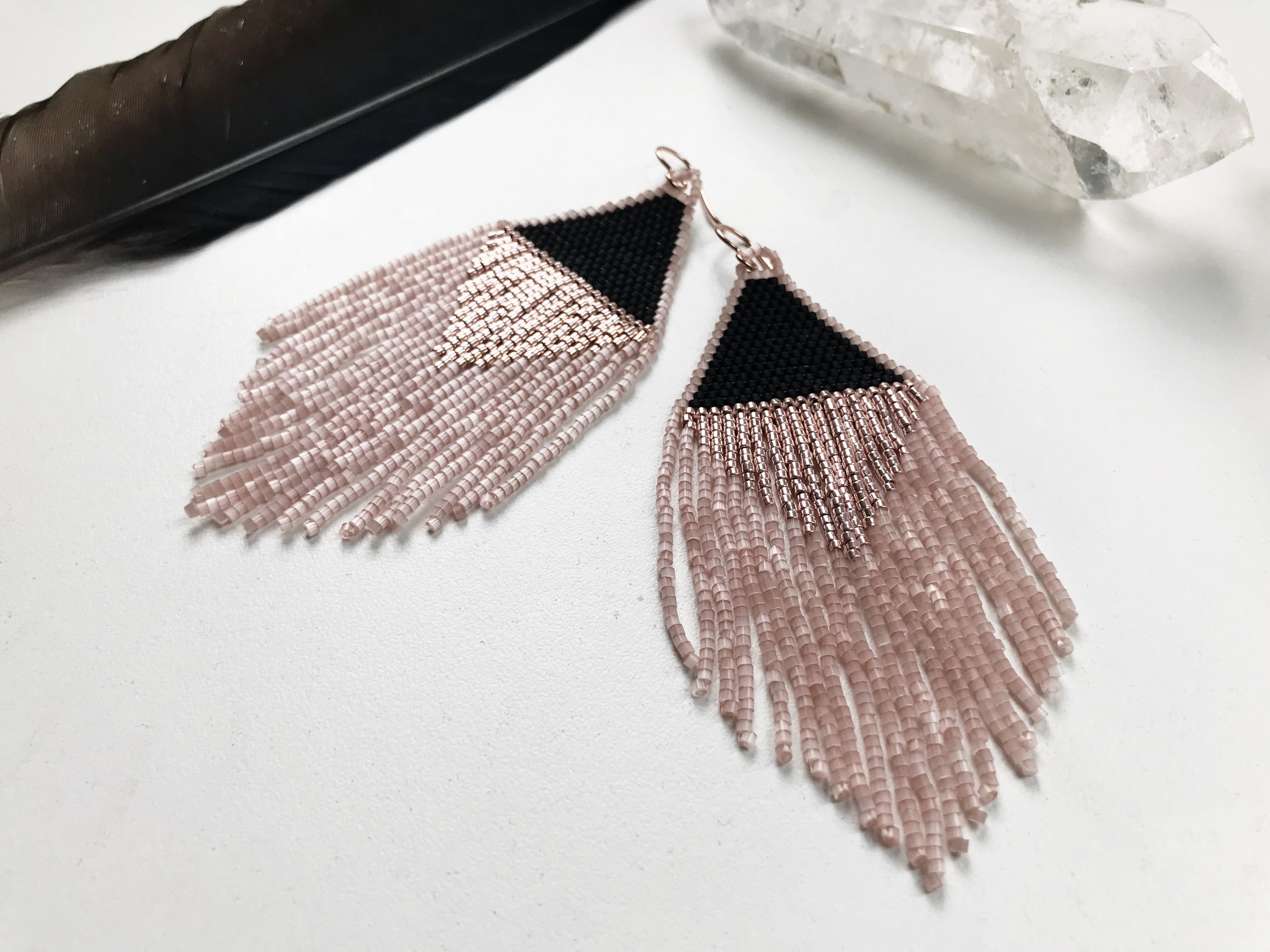 I Am Holy Ground - Rose
Remember//Reclaim your Sovereignty.
You are of noble descent.
You are love made manifest.
You are holy ground.
***
These earrings are straight up majesty.
And there is something so powerful, so decadent and so inherently right about feeling them swish and sway against your neck.
Details:
hand woven {no loom work} with hundreds and hundreds of tiny cylindrical beads in shimmering rose, matte black and a shimmering rose gold tone that flashes with every move

shepherd's hook earring wire is 14k rose gold fill

measure approximately 1.5 inches at their widest and 3.75 inches from top to tip of the longest dangle
sold out