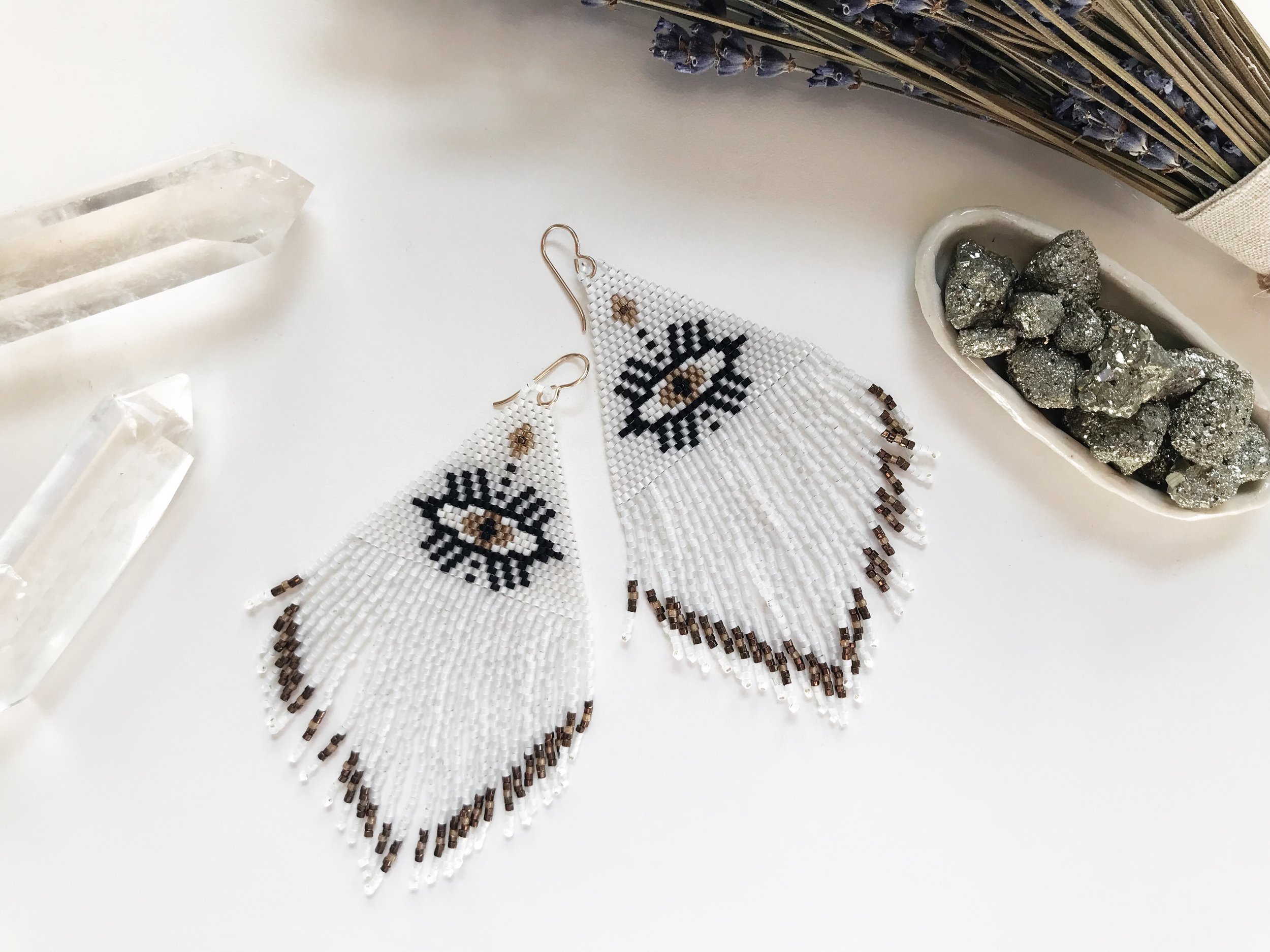 Hathor Earrings
Hathor, like all women, contains multitudes.
She is both mother and daughter of the Sun.
Goddess of both the deep dank of the underworld and the brilliant expanse of the sky.
Ruler of both birth and death.
Benevolent and wrathful.
Her celebrations are carnivals of indulgence that include music and song, art, dance and so much sex; her celebrations are a reclamation of holy and unabashed feminine power.
She is connected to the celestial god Horus while also holding strong ties to domesticity and sovereignty.
She is the eye of the Sun.
***
These earrings are straight up majesty. The biggest I've ever made.
There is something so powerful, so decadent and so inherently right about feeling them swish and sway against your neck.
Details:
hand woven {no loom work} with hundreds and hundreds of tiny cylindrical beads in luminescent gold-lined white, matte black, glossy white, golden brown and faceted bronze

shepherd's hook earring wire is gold fill

measure approximately 2 inches at their widest and 4 inches from top to tip of the longest dangle
sold out