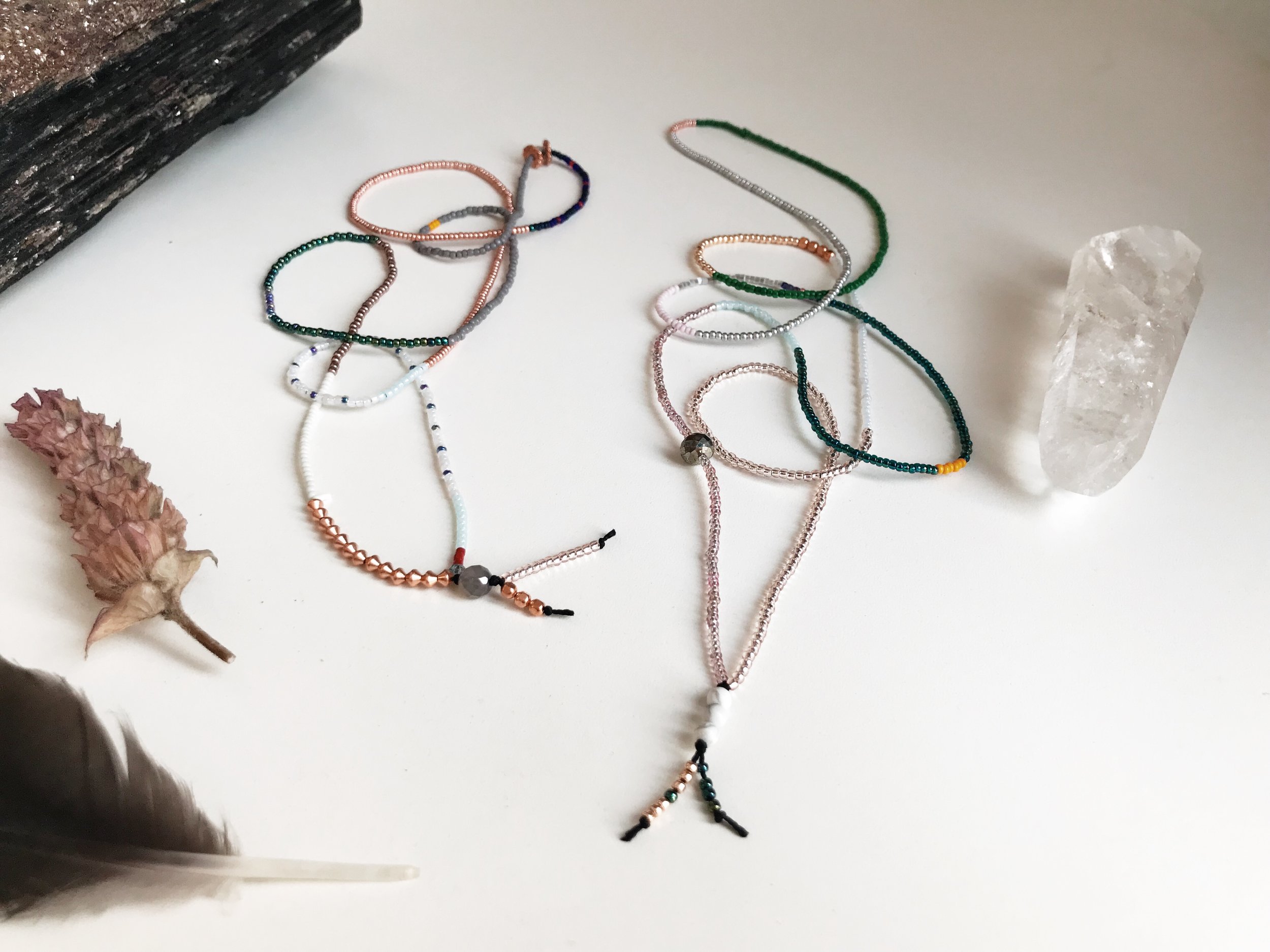 Eris Strand Set
Eris is the goddess of chaos.
Pure and absolute chaos.
In mythology, she is substrate, the absolute base layer, from which the universe came into creation and upon which it grows.
These beaded strands are named for her.
They are riotous in their colour and unabashed disregard for pattern or order.
And yet they are a clear reminder that even, especially, out of chaos can come something beautiful and vibrant.
May you wear your beads and know that your messes make you.
***
Details:
set includes one approximately 40 inch and one approximately 34 inch strand

each strand is made up of beads of all colours strung onto black silk thread and feature accent beads in:

heaps of copper {for conduction}

pyrite {for protection and grounding}

gray onyx {for integrating duality within the self}

howlite {to soothe}

tourmalinated quartz {to amplify and cleanse}

strands can be worn long, wrapped once around the neck to give a layered/choker look, or wrapped several times onto the wrist for a layered bracelet
sold out